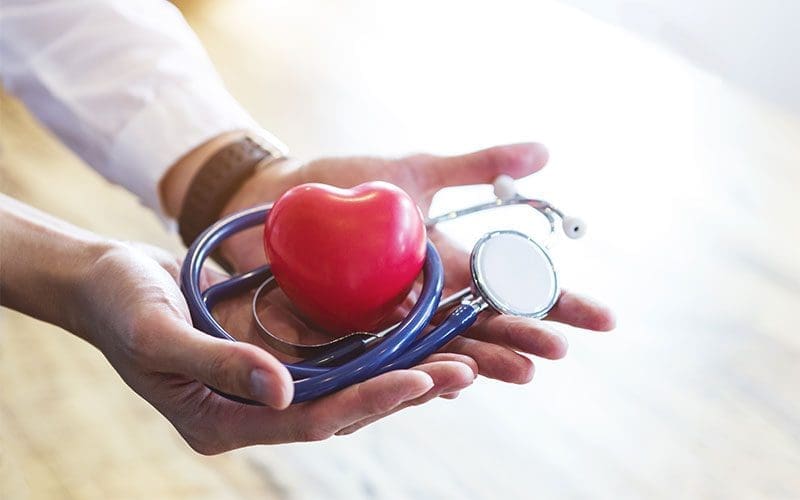 Published: May 18, 2018
Cardiac Rehab FAQ
Cardiac Rehabilitation is a medically and professionally supervised program designed to help heart patients live an independent and active lifestyle and to assist them in reaching their full potential.
The cardiac rehabilitation program at all three hospital locations includes supervised exercise and education on risk factor management, medications, and nutrition. All phases of the cardiac rehabilitation program require a physician's order. The rehabilitation staff will assist patients in obtaining a physician's order.
Who needs Cardiac Rehab?
Any patient who is recovering from a heart attack, heart valve surgery, open heart surgery or coronary angioplasty should be part of a cardiac rehabilitation program. Also, anyone at risk for developing coronary artery disease may benefit from a team approach to exercise and education.
How can Cardiac Rehab help me?
Studies have shown that individuals who participate in a structured, supervised cardiac rehabilitation program recover sooner, have fewer hospital admissions and may reduce the potential for future heart problems. Heart patients often find the group support in cardiac rehabilitation vital in continuing the recovery process.
What services can Cardiac Rehab provide?
The cardiac rehabilitation program provides supervised exercise, education on heart healthy nutrition and lifestyle. The goal of cardiac rehabilitation is to help participants become more aware of their own personal risk factors for heart disease and how to manage them.
Phases of Cardiac Rehab
Phase II or early outpatient cardiac rehab
Outpatient – meets three times weekly
May last up to 12 weeks
Includes closely monitored exercise
Individual and group instruction on risk factor management including nutrition, stress management, blood pressure, etc.
Partial or full insurance coverage by many insurance plans
Phase III/IV or early maintenance cardiac rehab
Outpatient – meets up to three times weekly
Alternative to home exercise
Continued emphasis on heart-healthy lifestyle
Self-pay in most cases
What are the hours?
The cardiac rehabilitation department at Galion & Ontario is open every Monday, Wednesday, and Friday from 6:00am until 3:00pm Bucyrus Cardiac Rehab is open Monday-Friday, 7:00am to 4:00pm.
What will Cardiac Rehab cost me?
Most major health insurance plans and Medicare will reimburse part or all of the fees for cardiac rehabilitation. Participants are encouraged to contact their health insurance company to inquire about reimbursement. The rehabilitation staff will also assist participants in determining insurance coverage.
How do I get started?
Call the cardiac rehabilitation department at 419-468-0753. If the staff is not available when you call, please leave a message and we will return your call promptly.