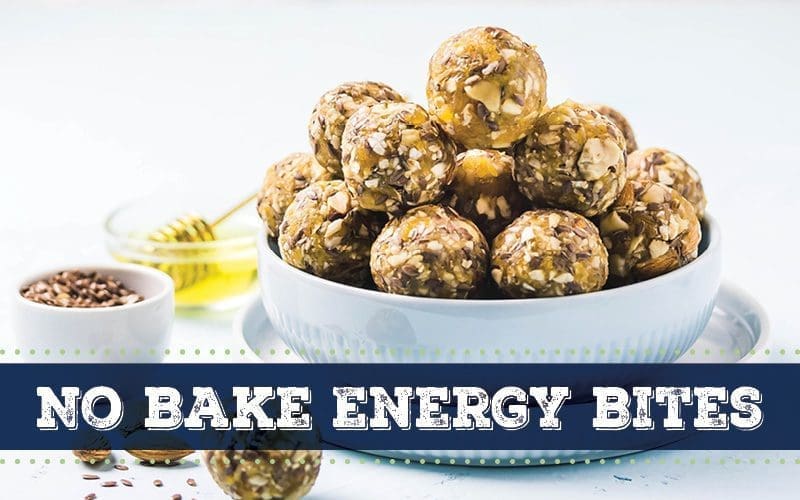 Published: December 13, 2022
No Bake Energy Bites
Makes 12 servings
Ingredients
2/3 cup creamy peanut butter
1/2 cup semi-sweet chocolate chips
1 cup old fashioned oats
1/2 cup ground flax seeds
2 tablespoons honey
Instructions
Combine all 5 ingredients in a medium bowl. Stir to combine. Place in the refrigerator for 15-30 minutes so they are easier to roll.
Roll into 12 bites and store in the fridge for up to a week.
To learn more about our services or view our hospital menus, visit our Food & Nutritional Services page.
If you'd like to download our recipe, just click the image below!