Avita Ontario Pharmacy
We provide a full-service outpatient pharmacy that is open to the public. With licensed pharmacists and a knowledgeable staff, we are passionate about delivering a personalized experience that includes prescription education, consultations, and one-on-one medication reviews. We want to help you understand your prescriptions while making your medication pick-up and refill process as simple as possible.
We accept most major insurance plans and offer competitive pricing for your medications (as compared to other pharmacies in the area). Prescriptions are accepted from all healthcare providers and can be sent electronically from your doctor's office, making it quick and easy to switch. If you're interested in transferring your prescriptions to Avita Ontario Pharmacy, our staff can help by contacting your current pharmacy. Give us a call for more details!
Introducing PioneerRx!
Patients of Avita Ontario Pharmacy now have the ability to contact pharmacy staff through the use of both a mobile app and an online patient portal! To set up your account, all you need is your name, date of birth and phone number on file with the outpatient pharmacy. Once enrolled, you are then able to use the same log in information to access either the mobile app or the online patient portal. Access the online patient portal, or download the app with one of the links below!



The app or online patient portal give you access to new features, such as:
In-App Messaging
Text pharmacists from your phone with our messenger
Mobile Refills
Order and manage medication refills using your phone.
Reminders
Set reminders to pick up or request refills.
Mobile App Instructions
Need help with the app? Here are a few step-by-step instructional guides to help.
Pharmacy Services
Automatic Refills – You can request to have your refills automatically filled each month so that the prescriptions are ready for pick up when you need them without having to call ahead.
Refill Sync – Our pharmacists are able to coordinate the refill of your medications so you can pick them up on a single day each month. Refill Sync helps prevent missed doses of medications and allows you to get your medications with fewer trips to the pharmacy.
Home Delivery – Available for a limited area. Please contact the pharmacy for more details.
Reminder Calls – You can chose to receive an automated message letting you know that your prescription is ready to be picked up. These convenient calls are sent out after the pharmacist has filled the prescription and are then repeated periodically for up to 2 weeks.
Immunizations – Our pharmacists are certified and able to administer vaccines to prevent the following:

COVID
Flu
Pneumonia
Hepatitis A
Hepatitis B
Shingles
Meningitis
Tetanus/Diphtheria
Tetanus/Diphtheria/Pertussis

FLAVORx – We offer custom flavoring options for liquid medications. From watermelon to bubblegum, we provide many great flavor options to satisfy even the pickiest taste buds.
Locations
One of our knowledgeable and friendly pharmacists is available to answer any questions you may have about your prescriptions, over the counter medications or vitamins. Simply give us a call or stop in.
Avita Ontario Pharmacy
600 Richland Mall
Ontario, OH 44906
567-307-7570
Pharmacy Hours
Monday-Friday
8:00am to 8:00pm
(Closed 12:30 -1:00 for lunch)
Saturday – Sunday:
8:30am to 5:00pm
(Closed 12:30 -1:00 for lunch)
Closed on major holidays including Thanksgiving & Christmas.
Meds-to-Beds Program
We make going home after your hospital stay as easy as possible with our Meds-to-Beds program – a concierge bedside service for patients at Bucyrus, Galion, and Ontario Hospitals. With Meds-to-Beds, you can have your discharge prescriptions delivered directly to your beside prior to leaving the hospital. This program offers many benefits, including a better understanding of your medications and the costs of your prescriptions, as well as making your discharge from the hospital more convenient.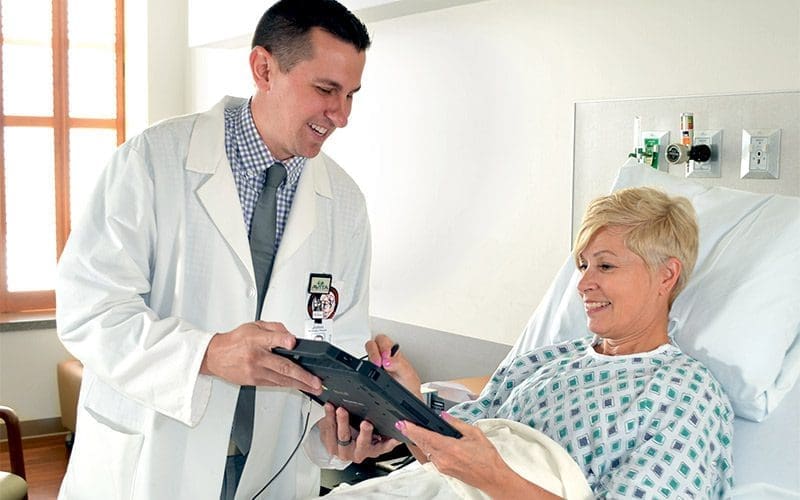 You will know the cost of medications before leaving the hospital. If there are any concerns, our pharmacist can work with your hospitalist to see if alternative medications are available.
You will have the opportunity to speak directly with a pharmacist and ask questions. This will give you a better understanding of your medications before leaving the hospital.
You do not have to stop by the pharmacy to order and pick up your prescriptions after you leave the hospital. You will already have them in hand.
For more information, call our Pharmacy at 567-307-7570