What is the Avita Center for Sports Health?
At Avita's Center for Sports Health, we believe all athletes deserve the very best sports-related care and treatment. Our sports medicine doctors focus on preventing and treating your sports injuries with non-operative and minimally-invasive procedures. They work alongside other professionals, such as physical therapists, athletic trainers, registered dietitians, radiologists, and exercise physiologists to develop regimens and treatments that best fit your needs. Our team treats athletes from all sports, ages, and skill levels.
The majority of sports illnesses and injuries do not require surgery, but there are cases when surgery is needed. When conservative treatments are not an option, Avita's sports medicine doctors work closely with a team of orthopedic surgeons to provide comprehensive surgical care with excellent outcomes. Whether you're a competitive athlete or exercise casually, we specialize in helping you maintain an active lifestyle and return to full function as quickly as possible.
The Avita Center for Sports Health is also the official medical provider of 10 area high schools. Our team physicians work with athletic trainers to provide individualized care for student athletes, including injury prevention, evaluation, treatments, and rehabilitation. We understand the full spectrum of care required to help your athlete reach higher and get back in the game faster.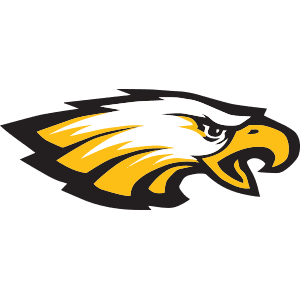 Athletic Trainers
Athletic trainers are healthcare professionals who work with physicians to care for athletes. They must have a baccalaureate degree from an accredited program. After degree completion, athletic trainers must pass a Board of Certification exam before practicing. In the state of Ohio, along with 46 other states, athletic trainers must obtain licensure as well.
BOC-certified Athletic Trainers are educated, trained, and evaluated in five major practice domains:
Prevention
Clinical evaluation and diagnosis
Immediate and emergency care
Treatment and rehabilitation
Organization and administration
The Role of the Athletic Trainer
Prior to school athletic events, the AT will arrive and set up the sideline. This includes water for pregame hydration and any pregame needs the individual athletes may have. Pregame preparation includes injury and preventative taping as well as stretching and therapy that is needed prior to the game.
Our athletic trainers provide game coverage and injury checks with immediate care and supervision, which is a benefit if an injury occurs. Proper health services are key to the overall wellness of athletes. The AT will have a direct line of communication with Avita physicians. This speeds up the referral process and care of the athlete: injured one day, treated and receiving rehab the next. The AT is also available to help visiting team athletes should the need arise.
Locations
Bucyrus
Sports Medicine & Orthopedics
140 Hill Street
419-562-5281
Avita Therapy & Sports Medicine
959 Hopley Ave
419-562-1009
X-Ray/Mobile MRI
629 N. Sandusky Ave.
419-562-4677
Galion
Sports Medicine & Orthopedics
955 Hosford Road
419-468-7059
X-Ray/MRI
269 Portland Way S
419-468-5771
Ontario
Sports Medicine & Orthopedics
715 Richland Mall
Avita Summit Therapy
2170 Stumbo Road
419-756-2525
X-Ray/Mobile MRI
715 Richland Mall
567-307-7666
Common Sports Injuries
Sports injuries are common across high school athletes. If your athlete develops one of the following sports conditions, consult Avita Center for Sports Health for guidance.
Baseball
Concussion
Bruise/Contusion
Ankle Sprains
Pulls and Tears
Tennis Elbow
Rotator Cuff Tendinitis
Fractures
Preseason Shoulder Screenings
Avita Therapy offers baseball and softball preseason shoulder screens. This screening detects shoulder issues that could lead to injuries (GIRD: Gross Internal Rotation Deficit). Once readings are taken, an appropriate stretching program can be developed to reduce the likelihood of shoulder injuries during the season.
Basketball
Rotator Cuff Tendonitis
Jammed Fingers/Fractures
Wrist Sprains
Jumper's Knee
Torn Meniscus
Torn ACL
Achilles Tendinitis
Ankle Sprains
Hamstring Pull or Tears
ACL Program
Avita offers an ACL program to help reduce the risk of an ACL injury. Based on the research driven program, Sportsmetrics, this program can easily be incorporated into the daily warm-up routine of the athletes. No time will be taken away from daily practice and the training usually takes about 15 minutes to complete.
Football
Concussion
Torn ACL
Torn Meniscus
Shoulder Dislocations
Fractures
Heat Illness
Stingers
Jammed Fingers
Contusions
Combine Training
Avita Therapy offers Combine training and testing for those interested in playing college football or for athletes looking to improve their game. Training focuses on strength, agility, speed, and power.
Golf
Low Back Pain
Labrum Tears
Rotator Cuff Tendinitis
Tennis Elbow
Wrist Sprains
Golf Rehabilitation Program
Avita Therapy and Sports Medicine in Bucyrus offers a Golf Rehabilitation program. From a Dartfish video swing analysis, soft tissue work, whole body vibration, and possible orthotics, we can keep golfers on the greens. Specific golf swing equipment with a weighted club, along with "The Coach" Swing Trainer, golfers enhance their ability to build golf-specific strength and flexibility.
Soccer
Torn ACL
Torn Meniscus
Tendinitis
Pull or Tear
Ankle Sprains
Concussion
Abrasions
Heat Illness
Agility Training
Avita Therapy offers speed, agility, and strength training for athletes striving to improve their performance. Training facilitates muscle gain to aid in the decrease occurrence of ACL tears. Every athlete has different needs, so training sessions cater to those individual differences for improved performance.
Swimming
Swimmer's Shoulder
Overuse Injuries
Asthma
Folliculitis
Swimmer's Ear
Overtraining Syndrome
Low Back Injuries
Endurance-Based Training
Avita Therapy offers endurance training for swimmers with the goal of strengthening the shoulder to stabilize the joint. This training can help decrease the chances of an overuse injury occurring late in the season due to repetitive motion, keeping swimmers healthy and strong all season.
Tennis
Tennis Elbow
Rotator Cuff Tendinitis
Bursitis
Wrist Sprain
Ankle Sprain
Frozen Shoulder
Torn Meniscus
Knee Sprains
Hamstring Sprain
Tennis-Specific Strength Training
Avita Therapy offers strength and conditioning training, specific to tennis athletes. This can help reduce the risk of overuse injuries from the motions used by the athlete. Every athlete has different needs to improve their performance and this training caters to those needs.
Track
Overtraining Syndrome
Achilles Tendinitis
Patellar Tendinitis
Compartment Syndrome
Heat Illness
Dehydration
Stress Fractures
Shin Splints
Dartfish Video Gait Analysis
This software program allows sport-specific movements to be videotaped and reviewed on a frame-by-frame basis. It is important to focus on how an athlete moves to avoid injury and optimize athletic performance. This video analysis is also valuable to look at proper running form and see if there may be a need for intervention with orthotic placement in the shoes.
Wrestling
Overtraining Syndrome
Dehydration
Ringworm
Shoulder Injuries
Knee Injuries
Elbow Dislocation
Whiplash
Cauliflower Ear
Bruises or Contusions
Finger Fractures
Hamstring Pull or Tear
Alpha Weight Assessments
Avita Therapy offers Alpha Weigh-ins for wrestlers. All testing is completed by a member of our staff. This includes hydration testing, body fat analysis, weigh-ins with a calibrated scale, and data input into the NWCA website.
Avita Therapy
At Avita Therapy, our goal is to provide the best possible care for your athletes. Our athletic trainers and physical therapists work one-on-one with athletes, coaches, and parents to assure appropriate injury prevention and management. We pride ourselves on the relationship between our sports medicine team and the school. Besides treating the athlete, we also aim to educate the community of the importance of proper sports training.
Communication
All coaches and administrators are given contact information for members of the sports medicine team to assure athletes are seen quickly. A 24-hour call back guarantee is an advantage like no other. If a coach, parent, or athlete leaves a message with one of our staff members, they will make contact with them within 24 hours for non-emergency situations. The Athletic Trainer will ensure the athlete is seen or referred as necessary.
Athletic Screenings
If an athlete is injured or unable to play, Avita Therapy offers free athletic screenings in our Ontario clinic within 48 hours. Because our goal is to safely return the athlete to play, our therapy approach is much different. All exercises and activities are geared to be sport-specific.
Accelerate Programs
Traditional approaches to injury consist of prehab, surgery, and rehab, followed by the wait for medical "clearance" from their physician. At Avita Summit, we offer an opportunity to bridge the gap between rehab and return to play. Through our injury and sport-specific ACCELERATE programs, we can facilitate a safe and effective return to play program.
Accelerate ACL
This program is designed for post-surgical athletes who have completed therapy but are not ready for a full return to play with no restrictions. We also use this program for athletes that have met their insurance visit limit but need to continue therapy. The therapist will work one-on-one with our ACCELERATE professional to design an individualized program using periodization that will be appropriate for the athlete. During the program, the athlete will work one-on-one with the ACCELERATE professional.
Sportsmetrics ACL Prevention Training
Sportsmetrics is the first ACL injury prevention program proven to help young athletes avoid non-contact ACL injuries. The program is most effective with soccer and basketball athletes, but can help properly train any athlete. This training incorporates drills that encourage the proper form of jumping and landing during athletic participation. It pre-positions the entire body to safely manage jumping and landing. These drills range from simple jumps to multidirectional, single foot hops and plyometrics.
Ongoing Staff Training In Graston Technique
Instrument Assisted Soft Tissue Mobilization relieves soft tissue by breaking down scar tissue and reducing inflammation that causes pain and restricts mobility. This allows quicker intervention at the site of the pain to treat the cause. Once the tissue dysfunction has been identified, the instruments break up scar tissue. Treatments of stretching, strengthening, and icing can then be incorporated to rebuild soft tissue.
V-Force
Vibration on our standing platform allows tight tissues to relax, and works injured tissues in sport-specific positions and exercises. Vibration allows targeted muscles to contract several times per second and builds strength quicker than regular resistance-based exercise. The platform also reduces spasms in the low back and soft tissue neck injuries when sitting, kneeling, and moving into other positions.
Custom Orthotic Fabrication and Fitting
Through the Dartfish software and a one-on-one biomechanical assessment, orthotics can be processed with a physical therapist. Casts taken of the feet are fabricated and have specific orthotics placed in the shoes of the athlete to give ideal joint comfort from the feet to the knees, hips, and lower back. Retraining with orthotics in the shoes through sport-specific activity can take place since pain is no longer a factor.
Aquatic Therapy Pool
Early weight bearing activity after an injury is possible in water. When returning athletes back to their sport, it is important to maintain conditioning. Water provides resistance to exercise and keeps the athlete active to maintain cardiovascular conditioning.
Bump Clinic
During the fall sports season, the Avita Center for Sports Health Bump Clinic is an opportunity to have sports-related injuries evaluated by a sports medicine physician. Avita provides athletes with an assessment and gives recommendations for treatment, which may include x-rays or other diagnostic testing, physical therapy, modification in the training program, or a change in equipment.
Avita's bump clinics are available during football season at the following locations:
BUCYRUS
Dr. Wagner & Dr. Kalb
Saturdays during football season
Aug. 31 – Nov. 2 | 9am – 11am
140 Hill Street, Suite B, Bucyrus
ONTARIO
Dr. Riehm & Dr. Randall
Saturdays during football season
Aug. 31 – Nov. 2 | 9am – 11am
715 Richland Mall, Ontario
GALION
Dr. Zuesi
Mondays during football season
Sep. 2 – Nov. 4 | By appt. only
955 Hosford Rd, Galion
Contact Information