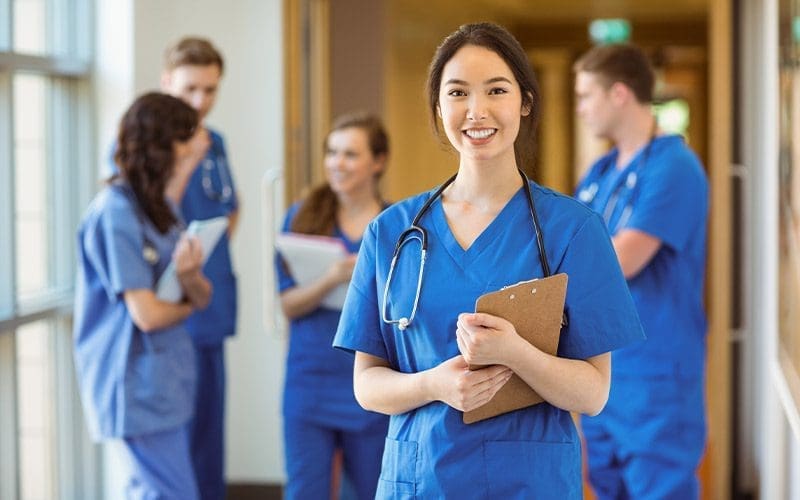 Published: September 14, 2020
Pathway to RN/LPN in the Mount Vernon, Ohio Area
The intention of this pathway is to provide information on how to obtain an LPN or RN related to the location of the user. This information has been collected into one location, to assist in the navigation of content. The content is separated into steps for easy viewing.
Welcome to Avita!
Step 1: Courses typically needed for Entry to Nursing School
Anatomy & Physiology I
Anatomy & Physiology II
Algebra I
Microbiology
Human Growth & Development
English Composition I
General Psychology
High School Biology and/or Chemistry (depending on program)
Step 2: Nursing Schools in the Area
Knox County Career Center – Mount Vernon, Ohio
Contact information:
Main Building
308 Martinsburg Road
Mount Vernon, OH 43050
P: 740-393-2933
F: 740-397-1659
https://www.knoxtechnicalcenter.com/
Nursing Building
1481 Yauger Road
Mount Vernon, OH 43050
Program Administrator:
Camden Seal, MSN-Ed, RN
cseal@knoxcc.org
Adult Education Director:
Jane Marlow
740.393.2933, ext. 1106
jmarlow@knoxcc.org
Application Information:
LPN
TEAS preadmission testing
LPN-RN
ATI Comprehensive PN Predictor Assessment
ATI – RN Maternal Newborn Proctored assessment
Program Information:
LPN
Cost of Tuition
Length of Program

12 months Full time program. 4-5 days per week

19 months part time program. 3-4 days per week
LPN-RN
Cost of Tuition
Length of Program

48 Week Program. 3 days a week
Step 3: What is Needed Once You are Accepted into a Program
Typical physical requirements are:
Physical, CBC, UA and a 10 panel drug screen within 6 months.
Proof of 2 MMRs and Varicella injections or + titers.
Must have a + Hep B titer, or proof of two full series and two negative titers.
2 step TB
Tdap then a repeat Tdap or Td every 10 years
Background Check Requirements
FBI and BCI clean background check
Step 4: While You are in Nursing School
Job Opportunities While in Nursing School at Avita Health System
Student nurse residency Program – Avita Health System
STNA or PCA requirement
Flexible schedule
Paid shadow experience
Support during nursing school
Options for both LPN nursing students and RN nursing students
Contact HR Recruiter at AvitaRecruiting@avitahs.org or the Student Nurse Residency and New Graduate Coordinator at Education@avitahs.org.
Additional Support for New Graduate Nurses at Avita Health System
Step 5: After You Graduate
RN Transition into Practice Program – Avita Health System employees
RN Requirement
Transition support for those from long term care to acute care and new graduate nurses
Eight weeks of basic critical thinking education in a classroom/sim lab setting in addition to on the floor orientation
RN Opportunities within Avita Health System
Medical Surgical
ICU
Emergency Department
OB – Galion
Rehabilitation – Galion and Bucyrus
Education Department
Nursing Administration
Surgery
Quality
Risk Management
Information Technology
LPN Opportunities within Avita Health System
In-Patient Rehab
Surgery
Physician Offices
Emergency Department
Medical Surgical
Step 6: RN and LPN Continuing Education Opportunities through Avita Health System
Tuition reimbursement opportunity – Employees may receive a maximum of $12,000 total under the program
ACLS
BLS
PALS
SANE
TNCC
Recognition Readiness
Stop the Bleed
PICC insertion training for RNs
Quality Certification
Preceptor Training
NRP