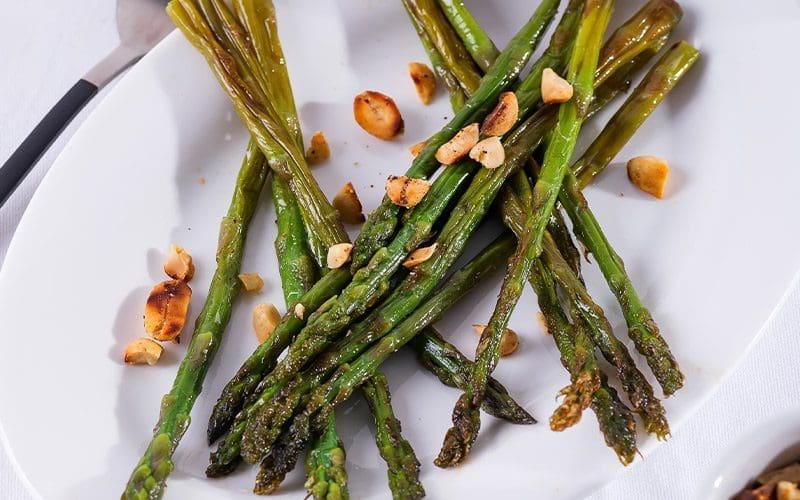 Published: October 16, 2020
Asparagus with Quince Jam and Walnuts
Makes 4 servings
Ingredients
2 lbs asparagus spears, washed and trimmed
2 tsp fresh ginger, grated
2 Tbsp quince jam
2 Tbsp extra-virgin olive oil
1 tsp lemon juice
3 Tbsp walnuts, chopped
Salt and freshly ground black pepper, to taste
Directions
Prepare a steamer with boiling water. Add asparagus, cover, and steam until tender
crisp, about 3-5 minutes. Transfer hot asparagus to a serving plate.
In a small bowl, whisk together ginger, quince jam, olive oil, lemon juice, and salt and pepper. Pour over asparagus. Sprinkle with chopped walnuts.
Source: healwithfood.org/recipes/asparagus-quincejam-walnuts.php
To learn more about our services or view our hospital menus, visit our Food & Nutritional Services page.
If you'd like to download our recipe, just click the image below!