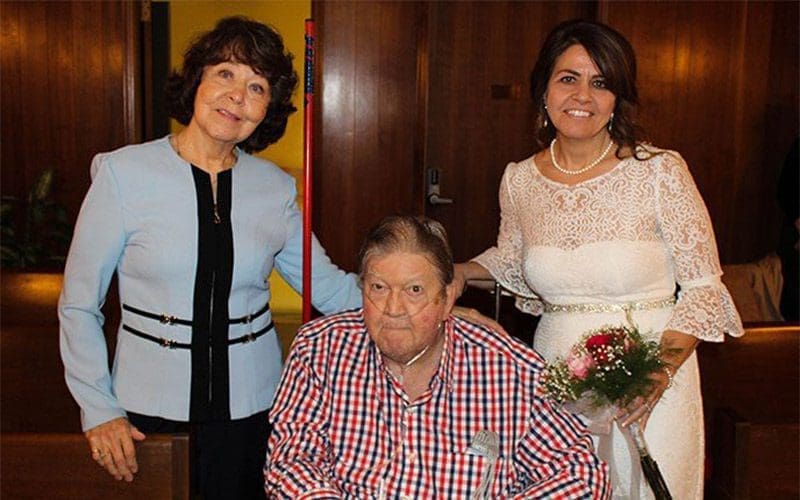 January 29, 2020
Patient Attends Daughter's Wedding at Galion Hospital
GALION – Amy and Patrick O'Connell were married in a private ceremony in the chapel at Avita Galion Hospital on Saturday, Jan 18.
The O'Connell wedding was originally scheduled to take place at the Bucyrus Nazarene Church until the bride found out that her father, Rodney, was too ill to be released from Galion Hospital in time for her wedding.
"Amy could not get married without her dad being present for her wedding," explained her mother, Shirley McNulty. "We considered having the ceremony in Rodney's hospital room, but then a nurse came up with the idea of having the wedding in the hospital's lovely little chapel. I sent Amy pictures of the chapel and she was thrilled!"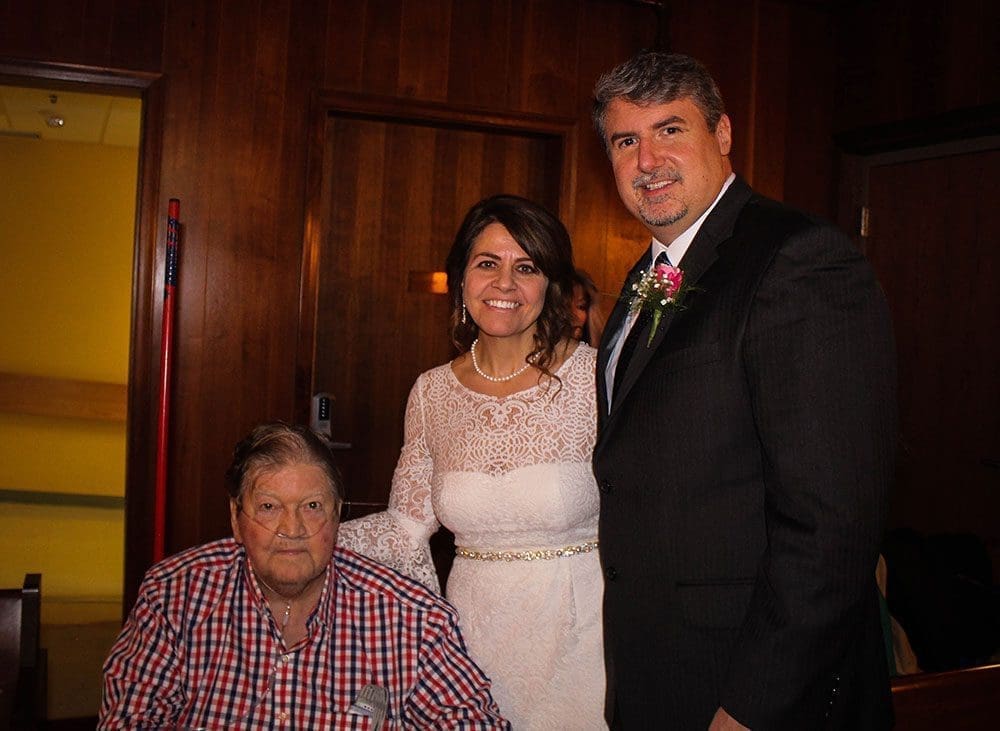 With two days to plan, Shirley helped Amy prepare for her special day by ordering flowers for the alter and making arrangements with hospital staff. On the day of the wedding, Rodney's nurses helped him change into his dress attire and took him to the chapel in a wheelchair where one nurse stayed by his side. "The wedding was beautiful," said Shirley. "We were in tears when Pastor Ray LaSalle asked 'who giveth this woman to be married to this man?'" and my husband weakly answered 'I do.' Thank you Galion Hospital for making this a momentous day!"
Avita Health System was honored to host the O'Connell wedding. Each of Avita's 3 hospitals; Galion, Bucyrus, and Ontario, have chapels located inside their facilities. The chapels are always open to Avita patients and visitors as a quiet place for prayer and meditation, as well as a place for celebration when an opportunity presents itself.