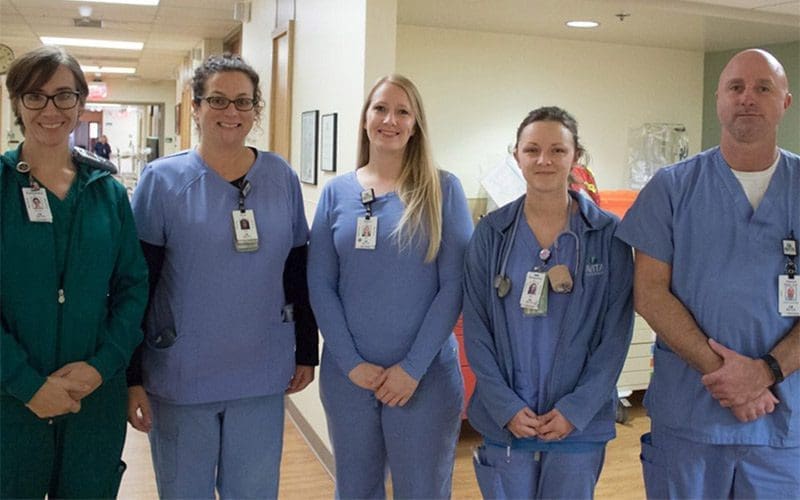 November 15, 2018
ODH Applauds Avita Galion Hospital For Rural Health Excellence
GALION – Today, on National Rural Health Day, the Ohio Department of Health applauds Avita Health System's Galion Hospital for being recognized by The Chartis Center for Rural Health (Chartis) and the National Organization of State Offices of Rural Health (NOSORH) for overall excellence in outcomes. This reflects top quartile performance among all rural hospitals in the nation. Galion Hospital is among 18 Ohio rural providers recognized for overall excellence in 2018.
"We are delighted to see Ohio's rural providers recognized for their continued commitment to performance excellence," said Clint Koenig, MD, MA, MSPH, medical director for ODH. "National Rural Health Day provides the perfect forum for celebrating these rural hospitals as they demonstrate their ability to serve their staff, their patients and their community, while maintaining an efficient and effective facility."
Galion Hospital was awarded this recognition, the Performance Leadership Awards, by Chartis and NOSORH using iVantage Health Analytics' Hospital Strength INDEX, a comprehensive and objective assessment of rural hospital performance.
"Across the country, rural providers are under tremendous pressure from a variety of market forces. On the day in which we celebrate the power of rural, it's wonderful to be able to recognize top performers who – despite the challenges – are raising the bar with regard to providing higher quality of care within their communities," said Michael Topchik, national leader of Chartis.
For more information on National Rural Health Day, visit www.powerofrural.org and follow the conversation on social media at #PowerOfRural.