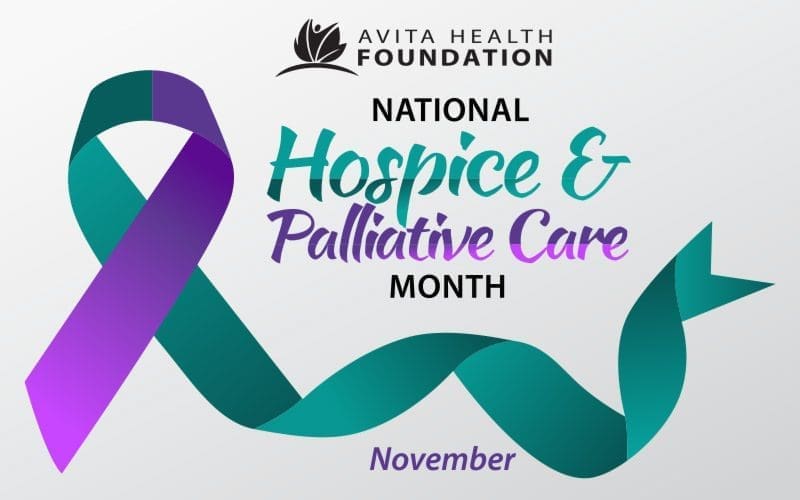 November 29, 2022
National Hospice and Palliative Care Month – Paul Lewey's Story
A Thank You Message from Diane Lewey
Diane Lewey's husband, Paul, was diagnosed with Metastatic Thyroid Cancer in 2014. Five years later, he passed away at home, surrounded by his family and cared for by Avita Home Health & Hospice. Diane has chosen to share her story to help ease some anxiety other families may have who are facing a similar journey. Her longstanding passion for helping people and dedication to support fundraising efforts that support education, supplies, and training for caregivers who offer end-of-life care drive her to do these things in Paul's memory.
A Devastating Diagnosis
When Paul was diagnosed with Metastatic Thyroid Cancer it had already begun to spread. Treatments for his type of cancer had mixed results with a five-year survival rate of just 4%. Paul decided not to receive any radiation or chemotherapy. Instead, he chose to spend as much time as possible with me and our family.
We met in 1980 and built an incredible life in New Hampshire before moving to Galion to live with one of our daughters who would help me take care of Paul. A close family, Paul and I raised six children and now 5 grandchildren who were just beginning new and exciting phases in their own lives. It was so difficult for all of us, especially the grandchildren, facing the realization that Paul's life would come to end. We did our best to leave cancer at the door and enjoy our children and grandchildren as much as possible – it was so hard.
Hospice in My Home – Nothing Like We Anticipated
I didn't exactly know a lot about the hospice process, although maybe a preconceived idea of what hospice care in the home might be like. I was expecting people in and out of my home, confusion from my family as to what was happening, and noise from medical machines that would give Paul's room an intensive care like feel.
I remember when the Avita hospice nurse and social worker first arrived at the house and chatted with us and completed an assessment of our needs. This included thinking about how to arrange the hospital bed so we could all be comfortable sitting and talking with Paul. They also asked Paul detailed questions about his preferences on pain management, pastoral care, and home health visits. We never felt rushed – the Avita workers were so patient, kind, and attentive.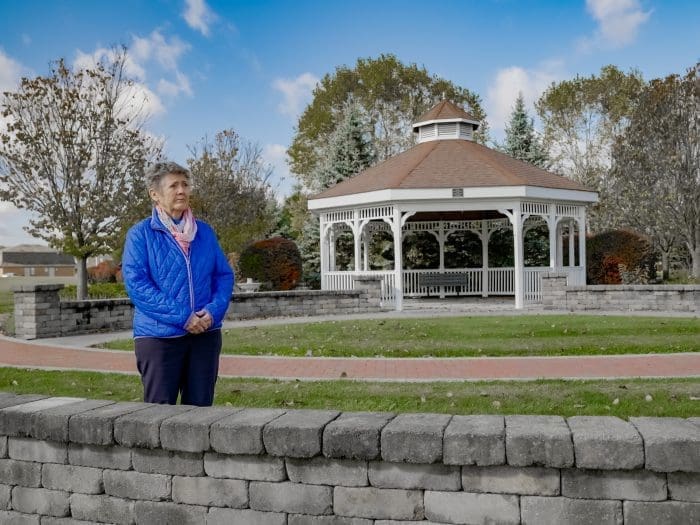 When members of the Hospice team began to come to the house, they helped facilitate everything necessary to keep Paul comfortable with us at home instead of going to the hospital. This included everything from nursing support to any necessary pain medications, oxygen support, etc. This gave us a great deal of comfort which made our family's most precious time together with Paul enjoyable and meaningful.
I would tell family and friends that Avita Hospice is available to help you as much as you want, or as little as you need. I have a big family, so we didn't need some of Avita's wonderful services like respite care, but we really appreciated having experienced staff and volunteers visit the house and alleviate some of the uncertainty we felt facing end-of-life issues. There was something very comforting knowing that we had a nurse nearby or a phone number that we could call if we ever needed support.
Physicians and Nurses that Care Make all the Difference.
Dr. Nyan Win was Paul's primary care physician in Bucyrus. Dr. Win and his nurses were wonderful with us. They were there with us from the early days of the diagnosis, to pursuing various treatment options, and ultimately to helped us transition to hospice. One by one, Paul had to give up his favorite activities because he no longer had the ability to do things on his own. When mobility became an issue and we expressed to Dr. Win that it had become more difficult to travel back and forth to the hospital, he helped us explore solutions, including home visits.
Finally, we collectively made the decision to contact Avita Hospice and can't thank him and his staff enough for their help. Upon the referral to hospice, I realized that we no longer had to struggle to go to the doctor. Paul wouldn't have to use all his energy for trips to the hospital. There are no more tests and treatments that could possibly help. It was so important to Paul that he had the freedom to use the time he had left, the way he wanted.
Final Wishes – My Promise
Over time, Paul coped well with the continuing progression of the cancer. However, in December 2018, following continued visits to the hospital, Paul's health quickly started to deteriorate. Everything began to change. He could barely talk, the pain in his throat and chest area was unbearable, coughing brought about excruciating pain, and he needed help breathing and eating as he had trouble swallowing. He questioned whether he might see Christmas and was told it was unlikely, but he did, and boy did he love it!
After the holidays, Paul was given the worst news: the cancer was taking over rapidly and he was given days, not weeks or months.
Upon leaving the hospital for the final time in February, Paul had a final wish – to spend his last moments listening to and spending time with his family. As difficult as it was for Paul to communicate in the days prior to his passing – the last words I heard him speak were that he loved me and thanked me for bringing everyone home. I could tell how much it meant to him. A few days later Paul experienced a very peaceful end to such a wonderful life.
When I think back on the events surrounding my husband's death, I feel at peace with our decision to call Avita Hospice. I miss my husband very much and think about him every day. I love looking back at photos and keepsakes that remind me of the incredible times we spent together – thirty-nine wonderful years. For me, looking at photos, being surrounded by his things, and talking about him and our experiences all bring me comfort. This is particularly important for helping me keep those memories and stories alive for my children and grandchildren which was my promise to him.
I want to remember and honor Paul. He was such a good man. Not only did I decide to participate in Avita Hospice programs and purchase a memorial brick in their wonderful garden, but I also now volunteer to work with the Avita Hospice Care Givers to offer my support to families making the same decisions that Paul and I had to make.
Thank you!
-Diane Lewey
In honor of Paul and all hospice patients…
Or send your check payable to the Avita Health Foundation to:
Avita Health Foundation
Attention: Hospice & Palliative Care Month
629 N. Sandusky Ave
Bucyrus, Ohio 44820
For more information about the services Avita Home Health & Hospice offers, please visit avitahomehealth.org or call 419-468-7985