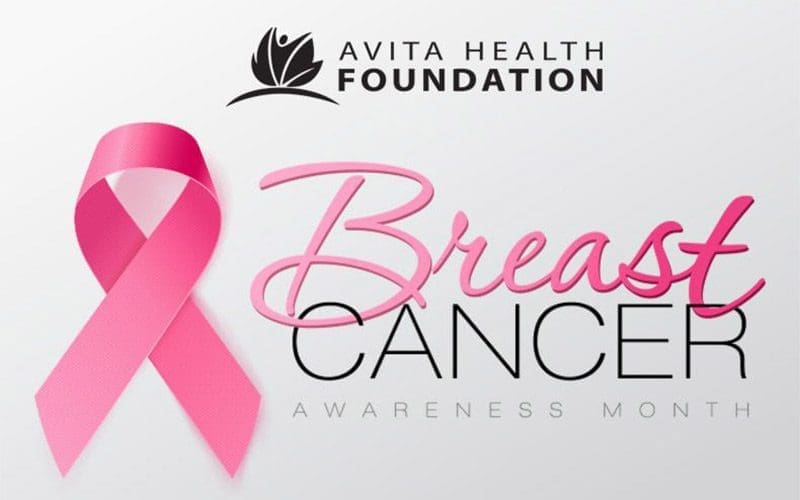 September 29, 2022
Breast Cancer Awareness Month – Paula's Journey
A Thank You Message from Paula
The Shock of a Lifetime
In October 2021, I went to Avita Ontario Hospital for my annual mammogram. I was caught in the year of COVID-19, when 2020 was a nightmare for everyone, and there was a lockdown on tests and such. They compared my 2019 mammogram to the one I had in 2021 and concluded there was something very suspicious, that ultimately was proven to be cancer.
A week prior I was with my incredible nurse navigator, Melody Joice, who arranged my first appointment, ultrasound, and then the biopsy with Dr. Sander. A few days later the results were in. I remember that day clearly, you know the day, when they would confirm through biopsy that I had breast cancer. Although my husband Bud had lower back issues, he came with me for support. He paced back and forth in the waiting room, nervous as could be. If cancer, and knowing my husband Bud as well as I do, the only pain he would be worried about is mine. I love him so much. I was scared for what my outcome was going to be and what my life would become in the future. Dr. Sander came out and walked us back to a room. He told us that I had early stages of ductal carcinoma breast cancer.
I was in a state of shock. Although I tried to prepare myself for the worst news, it rocked my world. It was devastating to me – to us. All along I told myself that if I had breast cancer, I was going to try to stay positive for my husband and daughters. Wow – it was hard. I was fearful as to where else the cancer was in my body.
After feeling like I was in a fog, I was eventually able to focus on what Dr. Sander was saying. There was calmness and optimism in his voice and demeanor that made me realize I was in the best hands possible. He gave Bud and me a few minutes alone to think about next steps. I cannot even begin to describe the love and support I felt from Bud at that moment. It was just what I needed.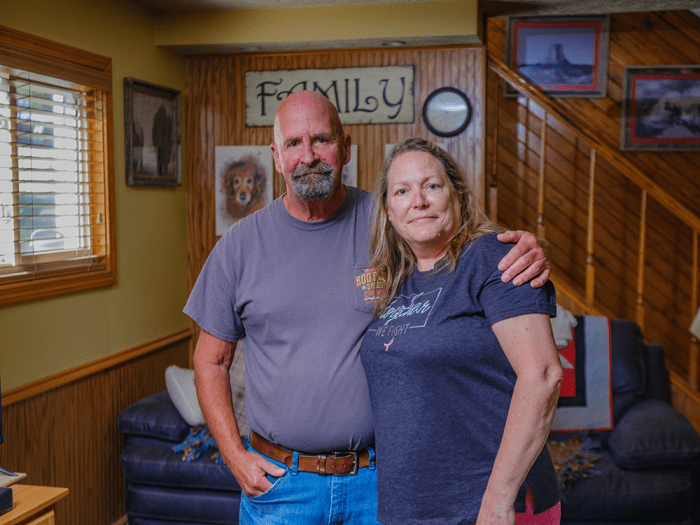 It was difficult to tell my daughters. Actually, Bud is the one who told them. I still wasn't composed enough to share all the information with them. I would soon realize that my love for my daughters gave me strength. I knew that they were there to support Bud and me, which helped us focus on healing and beating this cancer diagnosis.
With Bud's support, I was able to really put my priorities, our priorities, into perspective. We agreed that we were not going to stress about the little things, so I just followed the recommendations of my doctor. I had great faith in Dr Sander's abilities as surgeon. A week later he performed a lumpectomy. With the surgery behind me, I was one step closer to becoming a survivor.
Seamless Coordination
We now had decisions to make about the care plan presented to us by my nurse navigator and the Oncology team at Avita. From the beginning, they helped coordinate my imaging tests, including an Ultrasound, MRI, and CT scan of my chest, abdomen, and pelvis. The entire process went well to this point, and it was time to make decisions about the therapy plan.
We normally spend the winters in Florida. It has always been a wonderful opportunity to get away, work remotely, enjoy good weather, and just relax with Bud. Since I had to have treatments somewhere other than Avita, considering radiation was part of my care plan, I did some research and talked to friends and family.
The amount of information to consider when making a decision like this is overwhelming. I really appreciated being able to lean on my nurse navigator, Melody, as well to answer questions and just be there to talk it through and work through any barriers in my treatment plan. I decided that radiation therapy at Advent Health in Florida made sense for me.
My Oncologist, Dr. Renu Soni, was instrumental to my plan in the fact that she was able to facilitate continuity of care by sharing my records with Advent Health. Dr. Soni helped Bud and me to understand the next steps and the importance of radiation treatments. I was fearful that radiation would hurt, and that I would have bad side effects. Dr. Soni explained to me that most women tolerate radiation therapy very well. She encouraged me to ask questions and advised me on dealing with potential side effects. We also decided that when we returned to Ohio in the spring, Dr. Soni would step back in to prescribe and administer the hormone therapy I needed. It all worked out perfectly.
Navigating my Journey
From the moment of diagnosis, Bud and I have been so impressed with the care, compassion, and commitment to my treatment plan that Avita Oncology has demonstrated. I found out about the process of becoming a patient, the insurance, approvals and verifications processes, obtaining my health records, and most importantly sharing of my health information between two outstanding providers, and how important it is to have a navigator's support every step of the way. Bud and I have been impressed by Avita's ability to connect me to people who could help me survive. I felt right from the start that my care was a priority.
At my initial evaluation, the focus was not only on my physical health, but also my mental and emotional well-being. I had an entire team of doctors and clinicians focused on helping me treat my cancer. I had a very real fear about the cancer diagnosis and treatment side effects, however, through education and emotional support, the team helped me set that fear aside and move forward.
My cancer journey had its ups and downs. I had good days and bad. There were some days I thought, "I can do this, I'm going to make it." And then there were other days that I cried and cried, feeling like I couldn't go on. But I kept fighting. I knew my family and friends were praying for me and my husband during this time of diagnosis, surgery, and treatment. I maintained a positive mindset, and I truly believe this helped in prevailing over my cancer diagnosis.
My husband knew when I was having a hard time, and he would cheer me up by taking me to the beach. Something about just hearing waves crash is calming to me. I was very proud of myself for not missing a day of work during this process. I was already scheduled off when I had the lumpectomy and being able to work remotely allowed me to jump back in without missing a beat.
I cannot even begin to express how phenomenal Bud was during this whole process. He was my rock and got me through a lot of dark days. He drove me to and from every appointment – from the surgeon to radiation and hormone treatments.
My patient navigator helped in so many ways. She was the first person I spoke to after the ultrasound revealed the possible presence of cancer. She was instrumental in setting up my first appointment with Dr. Sander. She was always there if I needed assistance – just last week as a matter of fact.
Survivorship
I had one goal when I started cancer treatment: surviving! I thank God for the friends and family in my life who support me. I couldn't have gotten through my battle with cancer without them. My daughters have been there for me the whole time. We make a great team, and we appreciate our time together even more now.
Going through cancer and treatment and everything that goes along with it changes your life. Not knowing if you are going to live or die changes your perspective on everything. I don't let the little things bother me anymore, and I appreciate so much more than I ever did. I don't exactly know what's ahead of me. What I do know is that it will be new, it will be fun, and it will be an adventure. I choose to focus on the positives in my life because I know I am blessed to be a cancer survivor.
My Message to Women Everywhere
Know your body. Breast self-exams are the first step in detecting anything out of place. Watch for any changes to your body. Everybody is different and have different symptoms. The key is to know what is normal for you and be aware of any changes to the way your breasts look or feel. Unfortunately, my cancer was only found during a mammogram and not a self-exam. Don't put those appointments off or reschedule. Find the time to take care of yourself.
Be your own advocate, and do not stop until you find answers. Keep asking questions, pushing to get to the right doctor or medical facility. This is your life and you have to feel good about the next steps.
If you have been recently diagnosed in early stages, keep your spirits high and know that this is a beatable diagnosis. Write all of your questions down and take them with you to your appointments. Don't push family and friends away. You will draw strength from them throughout the diagnosis and treatments. Be sure to go to every follow-up appointment with your care team.
You may fear the worst when it's time for your next follow-up appointment. Don't let that stop you from going. Don't let any obstacle stop you from doing what it takes to survive.
My Message of Love and Inspiration
Moms, daughters, grandmas, sisters, aunts — get your mammograms every year. Don't Wait – Make it a Date! Early detection saves lives. If I had waited a year or postponed my mammogram, I might not be here today telling you my story.
Today I find joy in the very simple things these days. I love visiting with my mom, planning next year's vacation, and just being around family and friends.
My favorite place these days is anyplace that I'm with my mister.
To the love of my life, Bud – Thank you!
-Paula Adams
In honor of Paula and all breast cancer patients…
Or send your check payable to the Avita Health Foundation to:
Avita Health Foundation
Attention: Breast Cancer Awareness Month
629 N. Sandusky Ave
Bucyrus, Ohio 44820
To schedule a mammogram in either Galion or Bucyrus call:
Galion Hospital: 419-468-8227
Bucyrus Hospital: 419-462-3310
To schedule an appointment with Dr. Soni call: 419-462-3470 or request an appointment online.