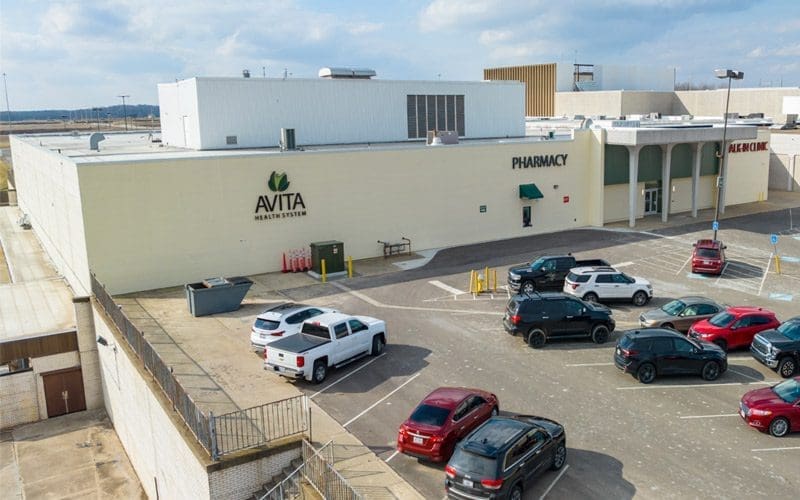 February 24, 2023
Avita Ontario Pharmacy New Location with Drive-thru
ONTARIO – Avita Ontario Pharmacy moved to the new Avita Ontario South Campus, former Sears building, on Monday, Feb. 20 and now features a drive-thru window for convenient prescription pick-up.
"We have expanded our retail pharmacy to offer a larger selection of over-the-counter items and medical supplies in a more accessible location," explained Kim Winkle, Vice President of Operations, Avita Health System. "Offering the convenience of a drive-thru window is something we have wanted to do for a long time."
The pharmacy is located just inside the East entrance and directly across the hall from the Avita Ontario Walk-In Clinic at 600 Richland Mall, Ontario. The pharmacy is open Monday – Friday 8:00am – 8:00pm and Saturday – Sunday 8:30am – 5:00pm.
The new location has allowed the pharmacy to greatly expand their over-the-counter (OTC) product selection, especially for pediatrics. They now offer all of the traditional items that you would expect in a pharmacy, including cold and cough, pain relief, vitamins and supplements, and even medical devices and equipment. Pharmacists are always available to help patients select the right OTC products to meet their needs and strive to fill prescriptions in a timely manner.
"Patients at our walk-in clinic, emergency room and provider offices at Avita Ontario and the South Campus can have their prescriptions filled before they leave the facility, which eliminates another stop on their way home," said Winkle.
Avita Ontario Pharmacy has a mobile app, available on Google Play and the App Store, that can be used to send text messages to their pharmacists, order and manage medication refills, and set reminders to pick up or request refills. They also offer immunizations, such as the COVID vaccine, flu, pneumonia, shingles, meningitis, hepatitis A, hepatitis B, tetanus/diphtheria, and tetanus/diphtheria/pertussis.
"Our pharmacy is open to everyone, not just Avita patients," added Winkle. "We accept prescriptions from all medical providers."