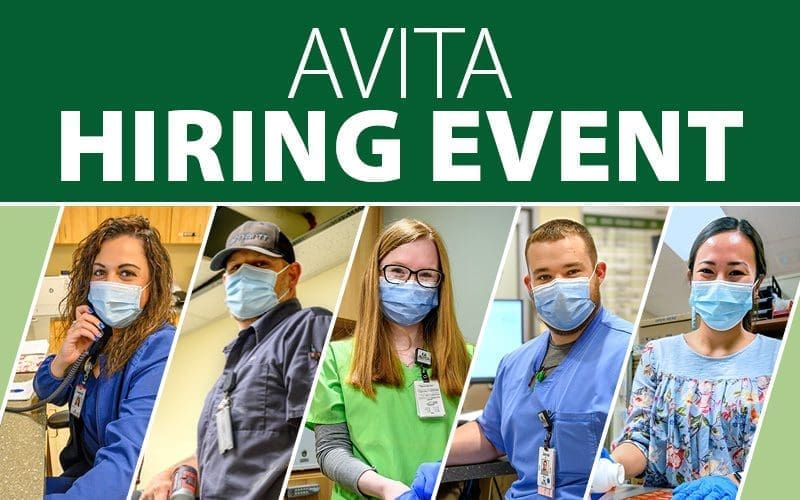 February 10, 2023
Avita Hiring Event in Ontario
March 11, 2023
11:00am – 3:00pm
Richland Mall, Ontario
Join Our Team
On-site applications and interviews with our:
Emergency Department
Medical/Surgical Unit
ICU
Laboratory
Inpatient Rehab & Skilled Nursing
Oncology
Food and Nutritional Services
Outpatient Therapy and Sports Medicine
Obstetrics
Forensic Team
Environmental Services
And More!
Sign-on Bonuses for select positions!
Full-time, part-time, and contingent employment opportunities!
Please bring your resume for wage calculations.