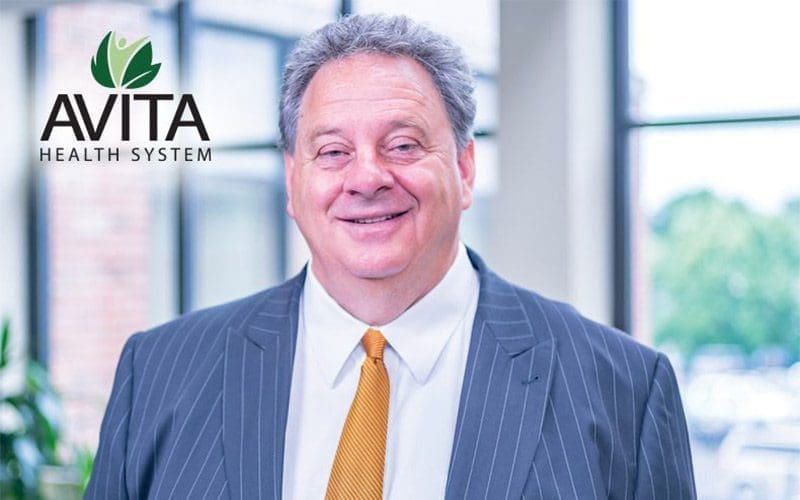 April 15, 2020
A Letter from Our CEO
Dear Members of the Avita Community:
I would like to give you an update and some additional information about Avita Health System's preparedness to manage the community's care. The Avita Emergency Preparedness Team has developed surge plans to match and exceed the COVID-19 patient demand estimates produced by the Ohio Department of Health (ODH) for our region. So far, the actual COVID-19 patients at Avita has been far less than the ODH estimated demand for our region, which is a good thing. Even though the actual volume is lower than estimated, our Emergency Preparedness Team, Physicians, and Staff are prepared to go well beyond the ODH estimates for those needing COVID-19 hospital care.
It is also very important to know that Avita is here for your non-COVID-19 health care needs. Avita has created an environment to protect your safety and well-being as a patient. It is being reported that patients are not going to the hospitals when they are having other serious health problems, such as chest pain. Please understand that our cardiology team, as well as other staff, are here for all your health care needs. Our three emergency rooms located at Bucyrus, Galion, and Ontario Hospitals are fully operational, 24 hours per day, seven days a week. I would also like you to know that Avita's outpatient clinics are operational and you can still choose to do a face to face visit, or a virtual visit for those wanting to stay home or who are feeling sick. I do want to add that if you have symptoms like cough, congestion, trouble breathing, or a high temperature, please call your physician's office or the Avita Hotline prior to coming in and they will direct you on how to receive care in a manner that protects you and our Avita employees. The Avita Coronavirus Information Hotline number is 419-468-0800 and is available Monday – Friday, from 8:00 am to 4:30 pm.
I am very proud of our staff's commitment to take care of your health care needs, even when they are at personal risk. Avita Health System is here for all your health care needs, so please feel free to use Avita's Emergency Rooms, Walk-in Clinics, Avita Physicians and Advanced Practice Providers, or the Avita Hotline. 
Please take care of yourself.
Best regards,
Jerome B. Morasko
President/CEO