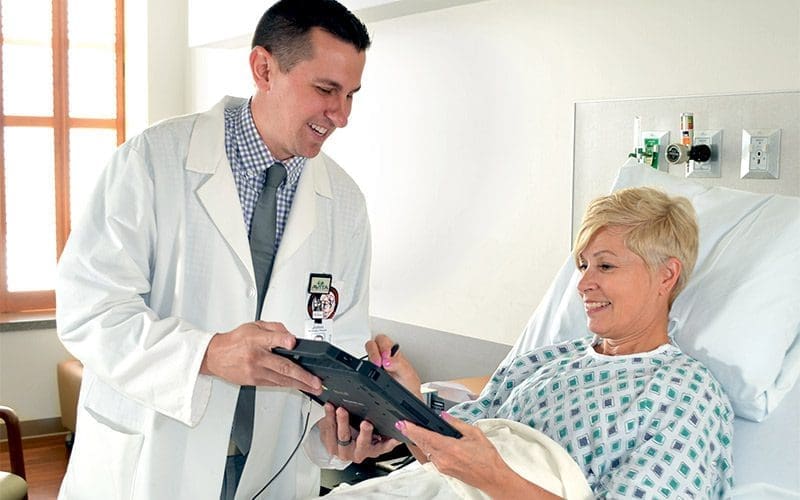 August 21, 2018
Meds-to-Beds Program Expands to Bucyrus and Galion Hospitals
GALION/BUCYRUS – Avita Health System has expanded their Meds-to-Beds program from Ontario Hospital to include Bucyrus and Galion Hospitals. Through Meds-to-Beds, patients admitted to an Avita hospital can receive their discharge prescriptions at their bedside prior to going home.
"With this program, our patients have the peace of mind of knowing that they have the medications they need before leaving the hospital," explained Christina Barnes, Director of Pharmacy Services for Avita. "And since they do not have to worry about stopping by the pharmacy after discharge, the transition back home is that much easier. It allows the patient to review their medications with a pharmacist and ensures that they have vital medications in hand prior to discharge."
The Meds-to-Beds program is offered as a benefit to the community with no additional cost to the patient. This program allows patients at an Avita hospital the opportunity to speak with a pharmacist and gain a better understanding of their medications before leaving the hospital, which decreases the risk of future complications and hospital readmissions. It also increases patient awareness as to the cost of their prescribed medications. Pharmacists will work with medical providers to address any concerns with costs and explore alternative medications if they are available.
"We are so proud and excited that Avita offers this unique program to patients- a service that is not being offered by others in the area," commented Nikki Webb, Pharmacy Ambulatory Care Manager for Avita. "Meds-to-Beds is a fantastic program that at its core is about providing excellent customer service and increasing the quality of care to our patients. Our goal is to ensure that patients understand their medications, from proper dosing to cost. We know that patients who take their medications correctly have the best possible outcomes."