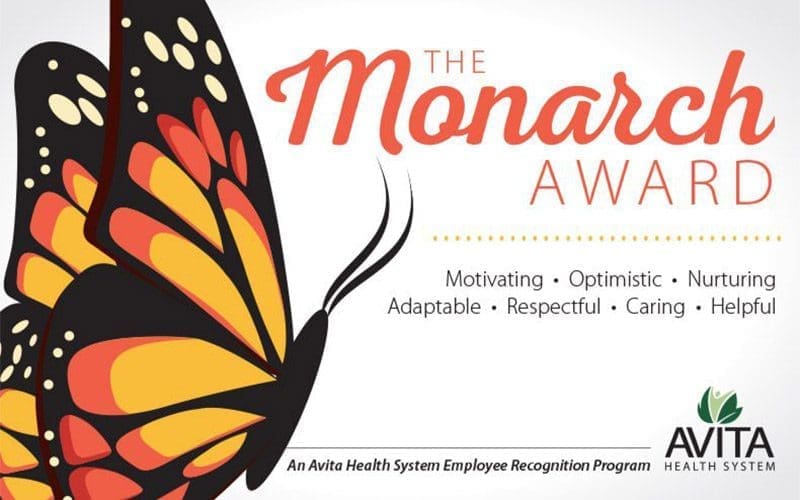 September 22, 2020
Avita Health System Recognizes Outstanding Employees
BUCYRUS/GALION/ONTARIO – Three employees at Avita Health System are being honored with the first ever Monarch Award. This award is presented to employees who make a difference in the patient experience across the continuum by providing excellent and compassionate care.     
The 2020 Monarch Award recipients are Kathy Dill of Galion Hospital, Lisa Reynolds of Bucyrus Hospital, and Michael Armantrout of Ontario Hospital. These employees embody what the Monarch Award represents: Motivating, Optimistic, Nurturing, Adaptable, Respectful, Caring, and Helpful.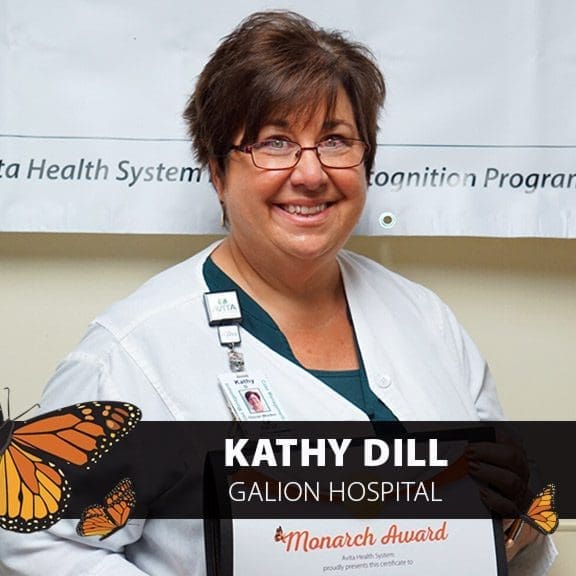 Kathy Dill is a case manager at Galion Hospital. She was nominated for her leadership skills and patient advocacy. "Kathy Dill is an integral part of what I believe makes Avita Galion Hospital not only a warm and welcoming place, but also an efficient provider of health services in this community," noted the nominator. Recently, Kathy brought it to attention that a patient was going to miss his daughter's upcoming wedding due to being hospitalized. According to a nominator: "Kathy advocated for the patient and asked that arrangements be made so that the patient's daughter could be married in Galion Hospital's Chapel. The arrangements were made and the ceremony was held in chapel, and the patient was able to attend. Without Kathy's advocacy, the patient would not have been able to attend his daughter's wedding."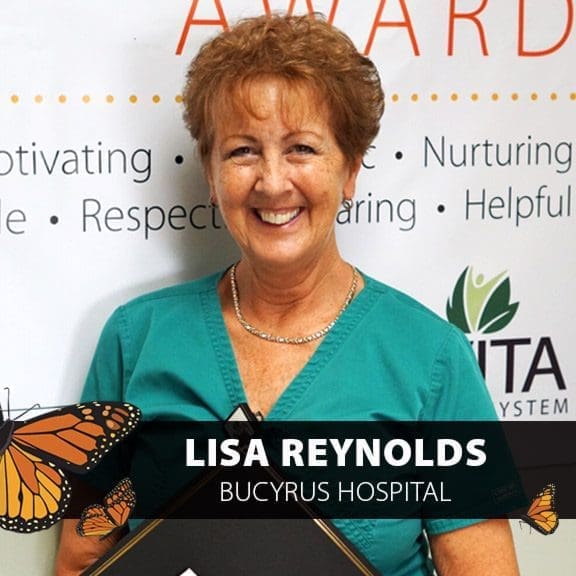 Lisa Reynolds is a state tested nursing assistant in the medical/surgical unit at Bucyrus Hospital. She was nominated for providing exceptional patient care for over 40 years. Said the nominator, "She is the one person that every patient remembers. Everyone states that she goes above and beyond for the patients. She takes time with her patients, and it's the little extras that she does that makes her special. It may be an actual shave that the patient needs, washing the patients hair where she gets a pan of water and actually gives the patient a 'real' hair washing, or just spending the extra time to listen to her patients. I think that she is the best of Avita's staff and deserves to be recognized for all the great care that she gives to others."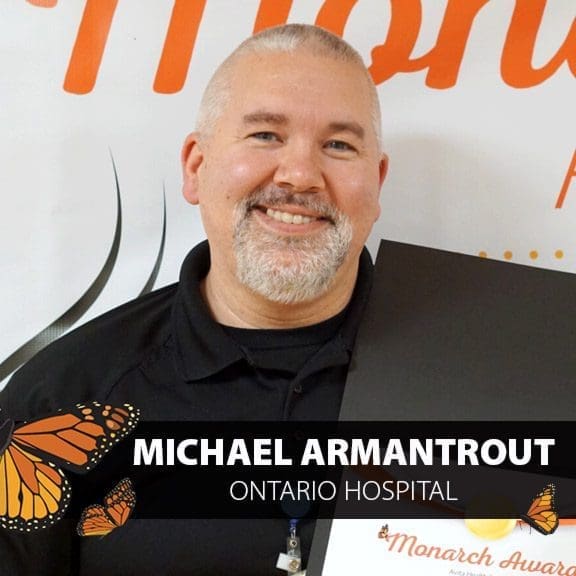 Michael Armantrout is the security manager at Ontario Hospital. He was nominated for his quick and compassionate response in identifying and intercepting a man in emotional distress. Through support and empathic conversation, Mike was able to gain the man's trust and encouraged him to seek the mental and emotional help that was needed. According to the nominator: "I thank Mike for everything he did on this evening. It would have been easy to accept the man's initial refusal and left it at that. Instead Mike was instrumental in providing support to a person who was in distress. Great job Mike!"
Employees may be nominated for the Monarch Award by patients, families, and colleagues by filling out a form online or at one of the three Avita hospital locations. The award recipients are anonymously chosen by a committee of Avita employees and awarded at celebrations attended by the honoree's colleagues.