Congratulations to all the Participants and Volunteers Supporting this Year's Event
The 11th Annual Moving Hearts & Soles 5K Run/Walk, One Mile Walk and Kid Races, presented by Adena Corporation, was held Saturday August 13 in Galion. It was very successful event with more than 320 participants and volunteers. The youngest participant was 1 year old and oldest was 79. More than $10,000 was raised in support of the Dr. Theodore Ebner Scholarship Fund.
The 5K winner in the female category was Aubrey Ritzler who completed the run in 20:51, while Raygann Campbell finished with time of 21:39, followed by Nora Hadig at 21:50. The 5K winner in male category was Brendan Horn who completed the run in 19:01, while Dr. Jeremy Riehm finished a step behind in 19:02, followed by Evan Cochran at 19:57.
This year's event saw 195 participants in the 5K Run and Walk, 66 participants in the One Mile Walk and Kid's Runs, and 62 volunteers. Thank you to everyone who was a part of the event, and special thanks to Police Chief Rodriguez, GPD Officers, and Matt Echelberry from the City of Galion.
Looking to see how you placed? View your results online!
Save the Date – 12th Annual 5K will be held August 12, 2023 at Galion High School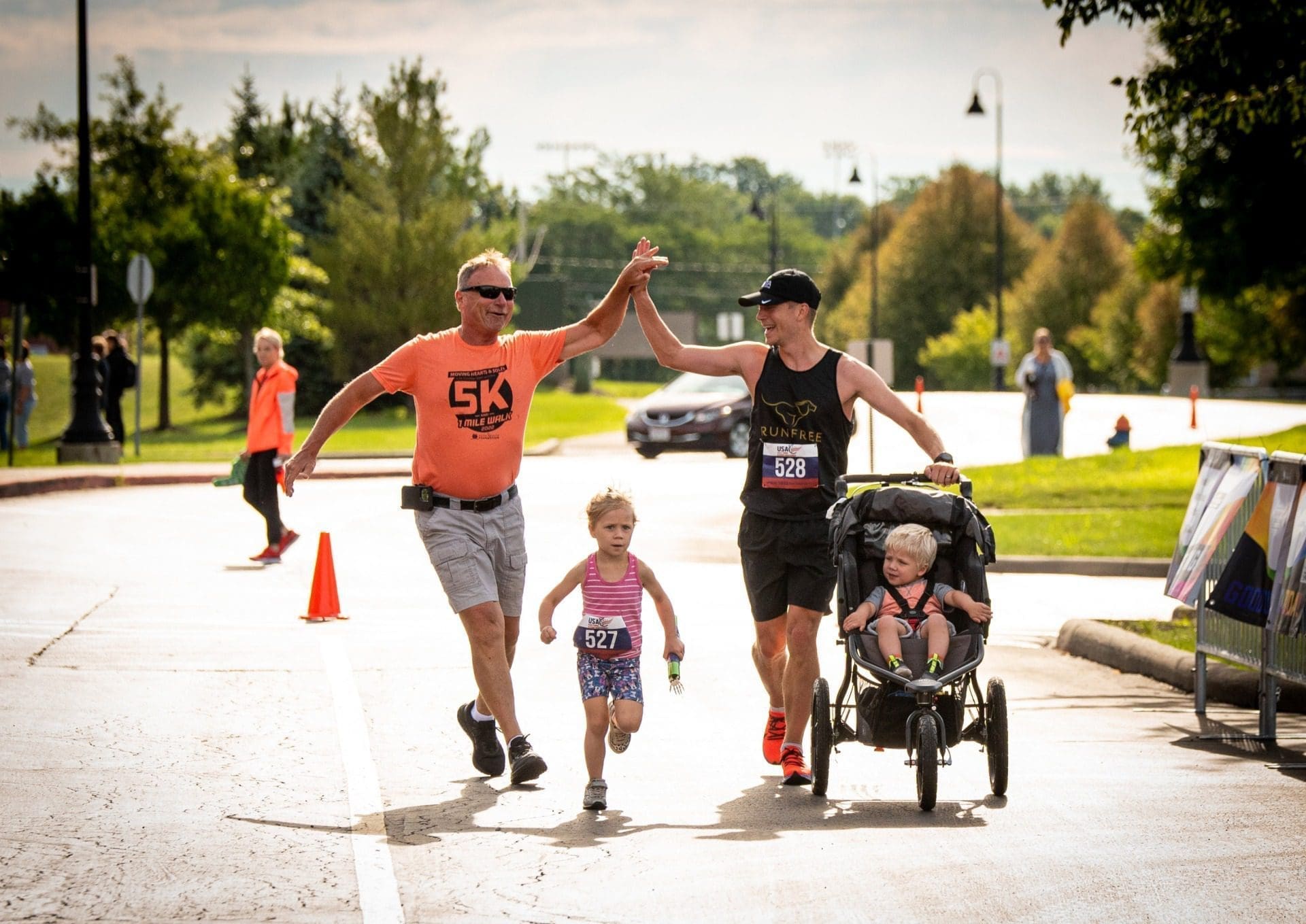 Register for the Moving Hearts & Soles 5K Run/Walk
Volunteer for the Moving Hearts & Soles 5K Run/Walk
Sponsors
Title Sponsor

Course & Activity Sponsors