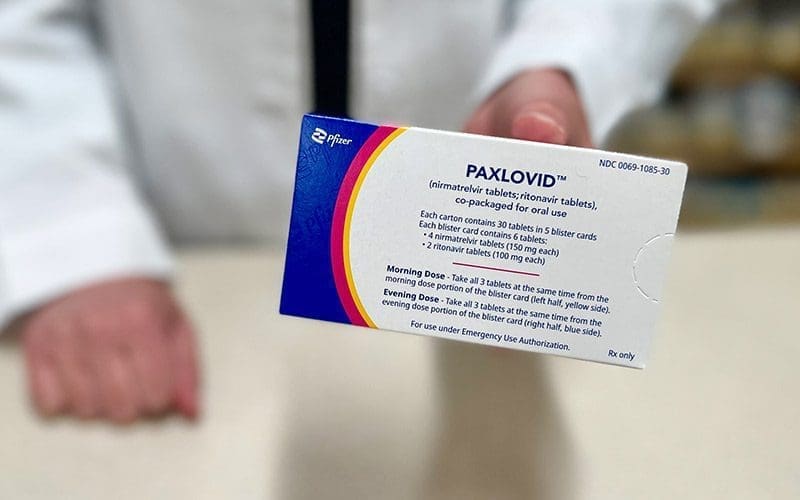 May 17, 2022
Paxlovid Available at Avita Ontario Pharmacy
BUCYRUS/GALION/ONTARIO – Avita Ontario Pharmacy offers the COVID-19 oral antiviral medication, Paxlovid.
"According to the National Institutes of Health, Paxlovid is a preferred first line outpatient treatment for COVID-19," explained Christina Barnes, Director of Pharmacy Services at Avita Health System. "We were allocated an adequate supply of Paxlovid in February from the Ohio Department of Health, and we continue to offer it in our outpatient pharmacy in Ontario through curbside pick-up."
Paxlovid is used to treat mild-to-moderate COVID-19 in adults and children over the age of 12 who weigh at least 88 pounds. It is an oral therapy taken in tablet form that consists of two medicines: nirmatrelvir and ritonavir. To qualify for Paxlovid therapy, patients must be symptomatic, test positive for COVID-19, and have a high-risk factor for progression to severe COVID-19 illness. Risk factors include obesity, diabetes, heart disease, lung disease, and other chronic medical conditions that increase the risk of COVID-19 hospitalization. Paxlovid must be started within 5 days of symptom onset.
"At this time, there is no charge to the patient for Paxlovid," added Barnes. "But a prescription from a medical provider is required. We recommend that you test for COVID-19 as soon as symptoms present and contact your provider right away if you test positive, even when using an at-home test. Paxlovid must be started within 5 days after symptoms appear. The sooner you can get treatment, the better."
Like other COVID-19 therapies, such as monoclonal antibody infusion therapy, Paxlovid is authorized for use under an Emergency Use Authorization by the U.S. Food and Drug Administration.