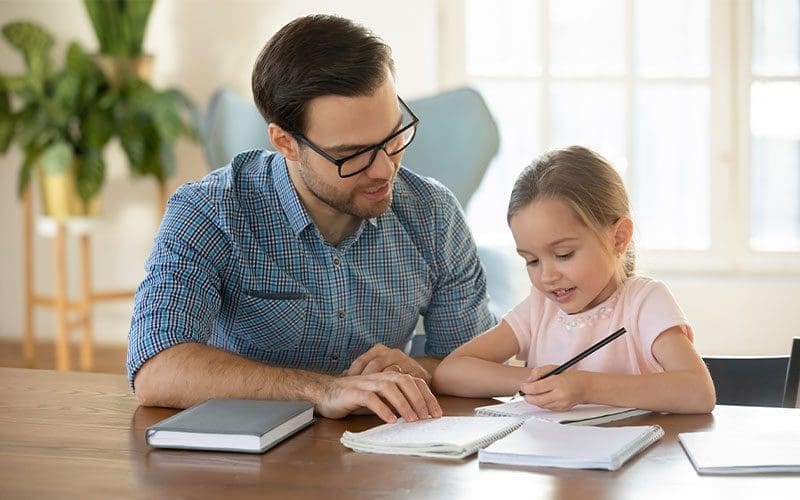 Published: September 26, 2018
Developing Good Homework and Study Habits For Your Child
How can parents help kids develop good homework and study habits? Here are a few recommendations from the American Academy of Pediatrics:
Create a consistent work space for homework. This could be a space in their bedroom or another part of the home that is quiet, without distractions, and promotes study.
Schedule ample time for homework and prioritize time spent studying and time participating in after school activities. Establish a household rule that the TV and other electronic distractions stay off during homework time. Be available to answer questions and offer assistance, but never do your child's homework for him or her. If your child is struggling with a particular subject, speak with your child's teacher for recommendations on how you or another person can help your child at home or at school.
Some children need help organizing their homework. Checklists, timers, and parental supervision can help overcome homework problems. Some children may need help remembering their assignments. Work with your child and their teacher to develop an appropriate way to keep track of their assignments, such as an assignment notebook. Many schools have these!
Establishing a good sleep routine is also very important. Insufficient sleep is associated with lower academic achievement. The optimal amount of sleep for most adolescents (13-18) is 8-10 hours per night.