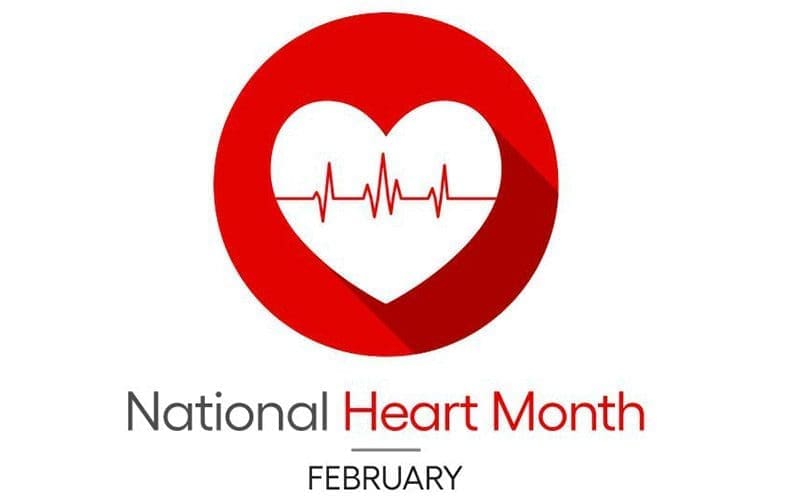 February 17, 2022
Heart Month – Garth's Journey & Dr. Davis Thank You Video
Dr. Davis' Thank You Video
Garth's Journey
Young People Can Have Significant Heart Disease
I was 42 at the time of my first heart episode. I wasn't overweight and was in pretty good shape, but I was a smoker and was treated for high cholesterol. However, I didn't realize what was ahead of me and how my life would change forever.
In 2000, I was having an ordinary day until I walked up a flight of stairs on a job and nearly passed out. A trip to the ER revealed that my arteries were blocked.
I would soon realize that I was in for the fight of my life – a quintuple bypass. Twenty-years ago the odds of surviving heart bypass surgery like this were tough. Open-heart surgery to treat five major arteries of the heart that were severally blocked is really devastating news. If I didn't have this surgery, doctors indicated I'd be lucky to survive much longer.
I WAS ON TRACK FOR A MASSIVE HEART ATTACK IF I HADN'T TAKEN CARE OF THIS
I was about to have a life-threatening heart attack, but luckily doctors caught things in time. I was only able to fully recover because I had been in otherwise good health before it happened. There's no doubt that the sooner you get care, the better chance you'll get lucky in making a full recovery.
Thankfully, I survived that surgery. I began to regain my strength and pushed through therapy, which helped me start down a path back towards a normal life.
A Bright Future Ahead
I was born and raised in Bucyrus. After a short time away in Utah, I decided to come home knowing that Bucyrus was the best place to raise my two children and build my home remodeling company – Solid Rock Repair. I had a knack for being able to fix anything and the strength to overcome many personal obstacles.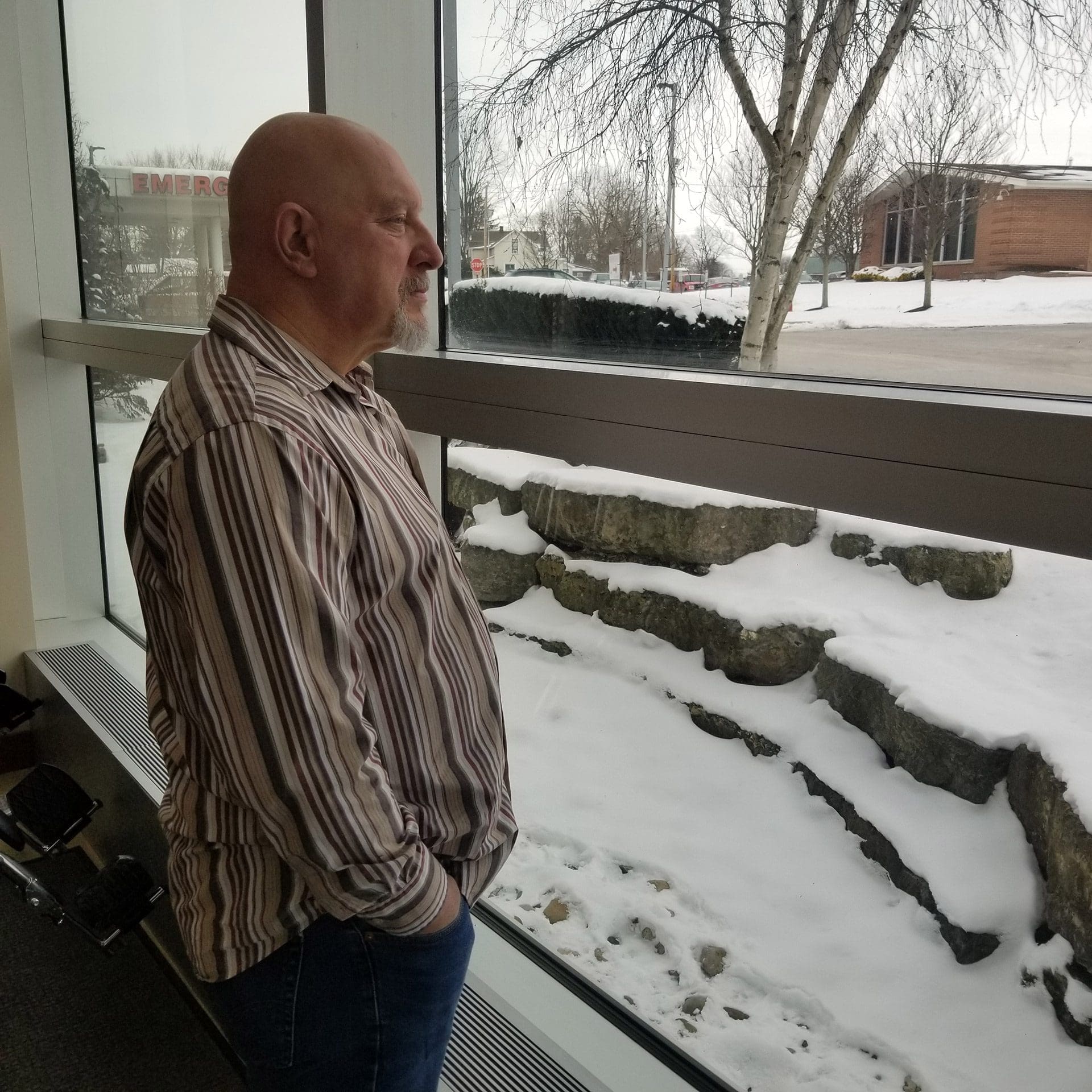 Things really changed for me and my son and daughter when I met my wife, Robin. Over the next thirteen years, we teamed up to finish raising 5 children and built a thriving business together. I found that I enjoyed my garden, raising chickens, and just writing about all my life experiences. Although I knew I could never go back to being 100% healthy again, there was so much I had to live for.
YOU CAN HAVE NORMAL EKGS AND EXCELLENT CHOLESTEROL AND STILL HAVE THIS
Fighting New Heart Problems Before They Happen
I've met other patients with heart conditions—some better, some worse. A lot of them don't know how to cope with it, however, as great as I was doing, I always knew in the back of my mind that my life could change in a second. My time was February 2019.
It's a very scary thing when you know you should call 911 or get yourself to an emergency room as quickly as possible. I was having chest pains. Robin called my cardiologist who was in Findlay at the time. He advised that every minute was critical. She recalled reading a local magazine from Avita that was informing the community of a new heart catherization lab in Galion.
You want care from physicians who have cutting edge expertise and critical thinking skills. When we got to Galion, we met with Dr. Michael Davis and Dr. Joseph Mayo – these are the kind of doctors you want to entrust your life with. I needed stents in all five arteries from my twenty-year-old quintuple bypass. For 6 hours, 4 sets of hands were putting pressure on my arteries and valves as these doctors worked on me. My life, my heart, was literally in their hands. I survived. From that moment on, I've trusted the specialists at Avita to manage my heart care. Through a customized plan, they've kept me informed and healthy. I owe Avita my life – Dr. Davis, Dr. Mayo and their incredible teams.
WE ARE THANKFUL THAT AVITA OFFERS LIFE-SAVING CARE CLOSE TO HOME
Excelling During Recovery
In typical fashion, I approached my rehabilitation and therapy with passion for one reason and one reason only – my seven amazing grandchildren. Nothing was going to stop me from being part of every special moment as they grow up.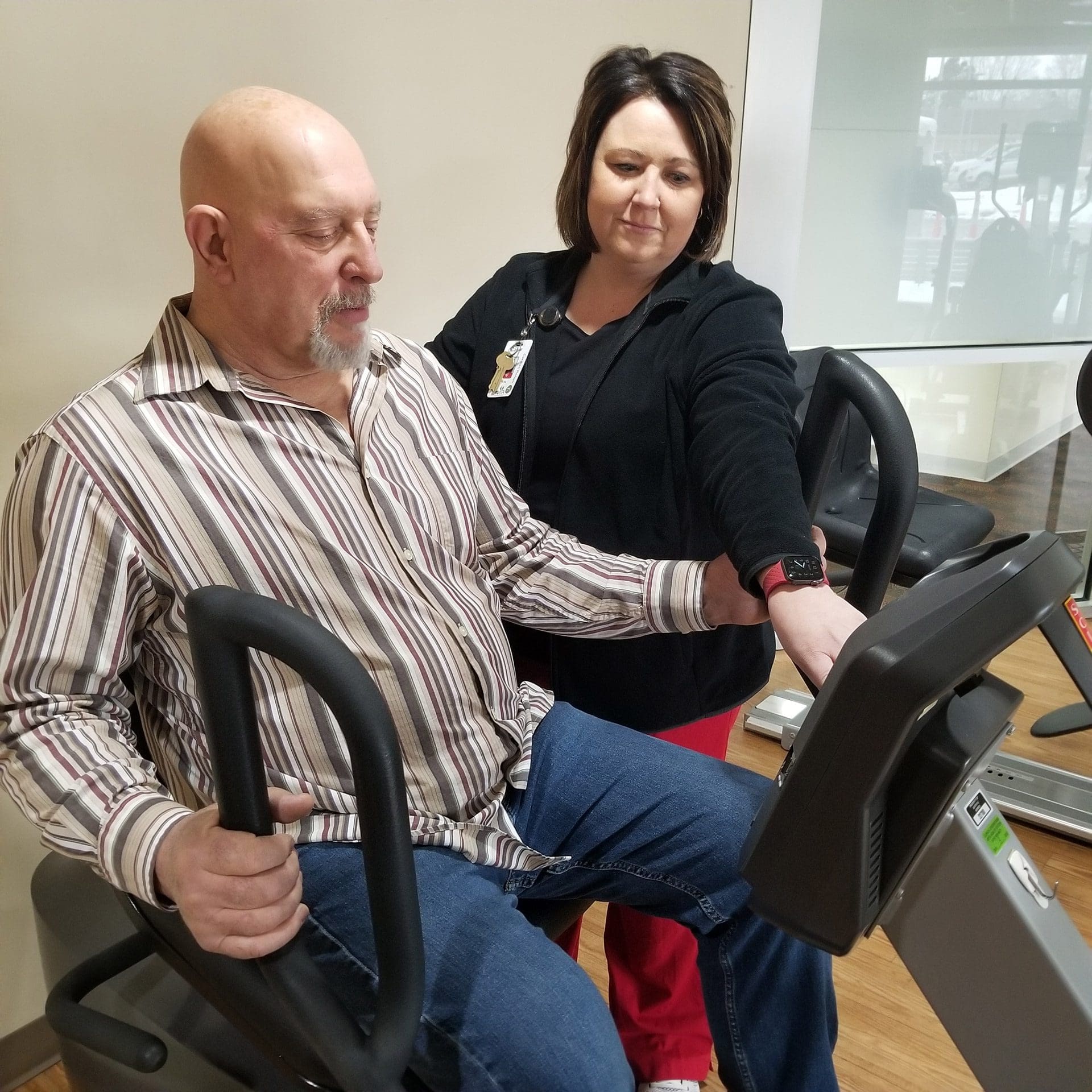 After being discharged from the hospital, we incorporated walking into my recovery. My dog, River, is a blessing and takes every step with me twice a day. Robin has been so helpful with my care and has kept our home remolding business growing. I know the business is in good hands. Thanks to the excellent care of Avita and the cardiology team, my recovery is ahead of schedule. I've been slowly doing some small projects over the last year and spending time with my family.
MY PHYSICIANS HAVE TAUGHT ME SO MUCH – I NOW KNOW BETTER & WILL DO BETTER
Feelings of Gratitude
I'm excited about my future as I'm in awe of the gift I received – a second chance to see my grandchildren grow up. Just seeing them, playing with them, reading to them, and writing about them continues to build back my confidence every day. I can now also walk in my neighborhood with River. Even though our family can be crazy at times, Dr. Davis, Dr. Mayo, and the entire Avita team has kept my life on track. I'm 63, going strong, and have so much to live for. The common thread through it all is gratitude to Avita!
In honor of Garth and all heart patients…
Or send your check payable to the Avita Health Foundation to:
Avita Health Foundation
Attention: Heart Month
629 N. Sandusky Ave
Bucyrus, Ohio 44820
To schedule an appointment with a cardiologist call: 419-462-4600 or request an appointment online.