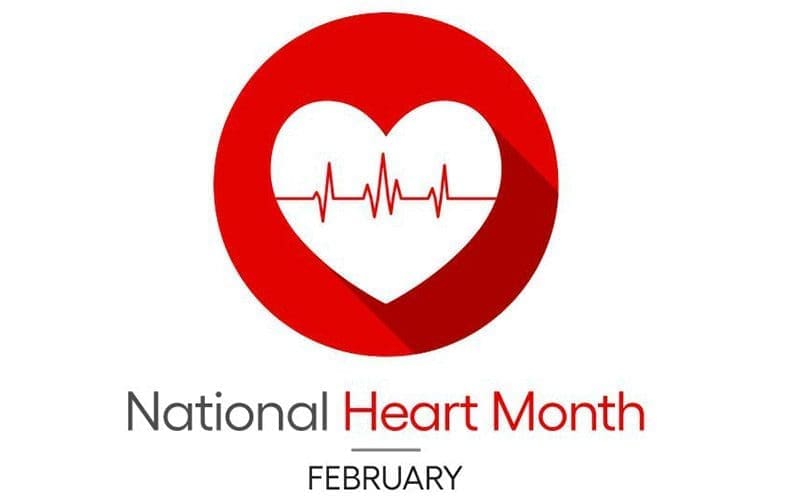 January 25, 2023
Heart Month – Ron Stevens' Story
A Thank You Message from Ron Stevens
A Saved Heart: The Ron Stevens Story
Ron Stevens was the picture of wellness with a healthy weight and diet, normal blood pressure and cholesterol, control of his diabetes, and an active lifestyle that included working on and taking care of his 1.5 acre property every day. "Extreme chest pain isn't the only signal that a heart attack is looming. In fact, many men don't experience classic symptoms, like gripping or pressing pain in the chest that radiates down the arm, shortness of breath, or sweating," says Michael Davis, MD, Interventional Cardiologist and Director of the Avita Cath Lab. Heart attacks occur when a blocked artery stops the flow of oxygen-rich blood to your heart. The symptoms it produces can vary, depending on things like your age, fitness level, where the blockage occurs, and severity of your heart attack. Continue reading below to learn more about Ron's story in his own words.
And Then it Happened
Wednesday, March 23, 2021, I was attending a morning mass at Resurrection Parish in Lexington with my wife, Jo Ellen, and began to feel nausea and my teeth were beginning to hurt. I am a diabetic, so when my wife noticed that I was experiencing some discomfort, the first thing she asked me was about my blood sugar level. It was a blessing that we were together because I had initially had not planned to attend that particular mass with her. Concerned, we left mass right away and Jo Ellen headed straight for the Avita Emergency Room.
My son Bradd met us at the Emergency Room. When Jo Ellen and I pulled up, Bradd wheeled me in, telling whoever would listen that he believed I was having a heart attack. I was wheeled immediately back into the ER. A nurse hooked me up to an EKG and started monitoring my vitals., however, within seconds the EKG showed troubling signs. The physician calmly and reassuringly told me that they thought I was having a heart attack and they were preparing to take me to the Cath Lab and would keep my family informed.
My family was in the waiting room. They heard the announcement, "STEMI alert in the emergency room" within moments after I was taken into the ER examine room. My waiting family knew it had something to do with me. Within a couple of minutes of the announcement, someone from the ER staff took them to a special waiting room and they were informed of what was happening.
Jo Ellen recalls being extremely anxious as to whether or not she had transported me to the emergency room in time. The emergency room physician assured her and my son Bradd that the heart attack actually occurred after my arrival to Avita – not at the church – not in the car. What a relief for Jo Ellen. In hindsight, all the decisions she made helped save my life. She is an incredible partner and I would not be here today if not for her and her amazing intuition and loving strength.
The manner in which Dr. Davis and his team cared for and communicated with my family was extremely important. When a family knows that their loved one is in critical medical situation, they can often become overly stressed because they are thinking of the negative, rather than the positive outcomes of the situation. Dr. Davis is probably the most positive, reassuring person, I know.
Dr. Davis and his team were extraordinary!
They talked to me throughout the entire procedure to keep me calm. I never felt the least bit anxious about what was happening. They were confident and reassuring. After my stent procedure, I underwent a procedure called "super saturated oxygen therapy." At the time of my heart attack, Avita, was one of only three hospitals in the country using such a procedure. For at least an hour, super saturated oxygenated blood was sent to the areas of heart that had been affected by the blockage. I believe that had it not been for the expert skill and knowledge of Dr. Davis and his team, this therapy, and the grace of God, my heart would not have recovered from such a massive heart attack.
Life After Cardiac Surgery
I went home a few days after my heart attack and did something every heart attack survivor should consider doing: enrolled in cardiac rehabilitation at Avita. For several weeks, I participated in medically supervised exercise, received heart-healthy education and bonded with other heart attack survivors. I always thought of myself as someone who is quite active for his age. I love working outdoors and was continually maintaining my lawn, trimming our shrubs and landscape, weeding gardens, cutting firewood for our outdoor wood burner and helping my son with many of his construction projects. I learned that those activities were not considered exercise for my heart and circulatory system. I quickly learned that that treadmills, stationary bikes with dual moving arms, and arm cycles were the proper ways to build my cardiac strength, endurance, and stamina. I feel fantastic, visit my cardiologist regularly, and have committed to a healthy lifestyle. The biggest change I've made is my mindset with stress. I know I'm one of the lucky ones, and can't thank Avita enough, and Jo Ellen, who has been with me every step of the way. My cardiac rehab included a change to my dietary and nutritional habits. Jo Ellen had already been making the necessary changes to our meals, such as low sugar and low carbs. The life style change has been good for both of us and we have adapted to these changes.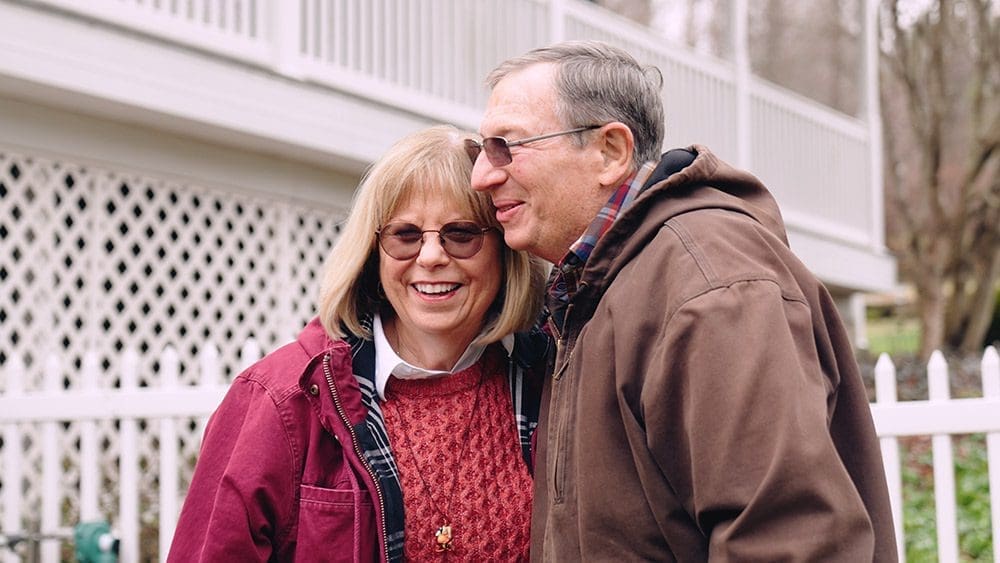 A New Perspective on Life
As I look back over my entire experience, there are a few things that I would like to share to help others who may experience the same medical problem. First, I had no idea that what I considered being active, did not meet the standards needed to maintain good cardiac health. Perhaps, I also has a false sense of security regarding my heart health. I never smoked, only drank of glass of wine occasionally and had been eating a low fat diet for decades. Little did I realize that's not enough. Second, listen to your heart and your body, especially when you get older and have risk factors.
Heart disease impacts your spirit as well as your body. God kept me here for a reason and I want to share my joy and thanks with all the people who have been so good to me. I am so thankful that every day is now a "to-do" list. Now I ask, what can I do? Who needs me? Who needs extra prayers? You can't focus on "what if" – you'll miss what's happening now – even though it is always there, in the back of my mind…and when I hug Jo Ellen, I hug her a little tighter.
Take care of your HEART!
In honor of Ron and all heart patients…
Or send your check payable to the Avita Health Foundation to:
Avita Health Foundation
Attention: Heart Month
629 N. Sandusky Ave
Bucyrus, Ohio 44820
To schedule an appointment with a cardiologist call: 419-462-4600 or request an appointment online.