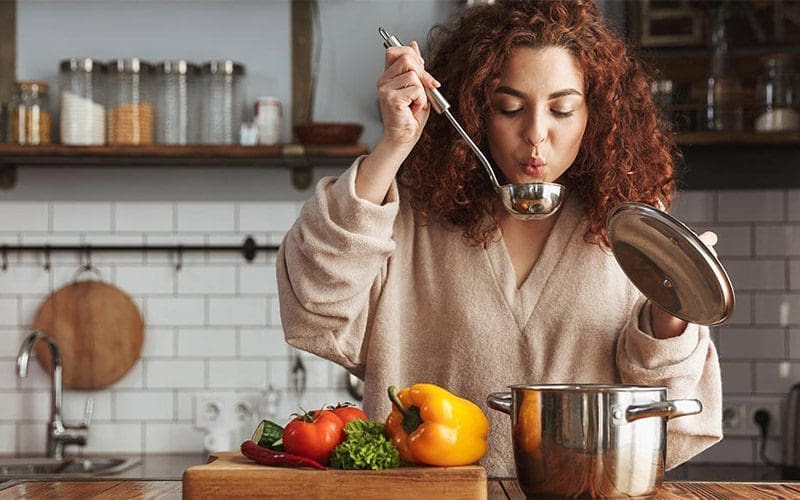 Published: February 21, 2020
Easy Vegetable Soup
This delicious, heart-healthy soup recipe will keep you warm in the winter or make a perfect light meal during the summer. It's ready in only about 30 minutes, making it perfect for those busy nights. For a heartier meal, you can add your choice of meat to the soup, or if you're vegan, you can replace the chicken stock with unsalted vegetable stock. The base recipe is also a good choice for low-carb diets with only 11 grams of carbohydrates per serving!
To learn more about our services or view our hospital menus, visit our Food & Nutritional Services page.
If you'd like to download our soup recipe, just click the image below!